We offer tree removal Red Deer services including trimming and pruning services for all of Central Alberta. Are you looking for tree services which would help you solve all your yard troubles? Perhaps you urgently are looking for a way for you to remove or cut down an old or dead unstable tree. You would be delighted to know that offer a full arborists services. We are a professional company who have many years of experience in offering our services to many customers across the province. Whether you are looking for residential or commercial services we handle it all. Feel free to give us a call for all your needs.
Residential & Commercial:
As earlier started, our business is not limited to just one area. We offer services to both residential and commercial clients. We have the proper equipment and staff to handle the smallest or largest jobs that come our way in all of Central Alberta. Give us a call today!
Our services are fully licensed and insured. By keeping up on the health of your trees now we can usually suggest a remedy before it goes too far and we can not save the tree(s). By scheduling a check up by one of our seasoned arborists we can potentially save you thousands of dollars down the road. Call our friendly staff today for a FREE estimate to see how we can be of help and to keep your yard to be one of the best looking yards in the neighborhood.
Red Deer Tree Removal & Area Services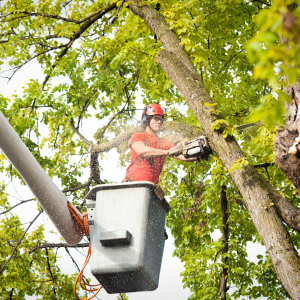 looking for a way to remove an overgrown or annoying tree for good, well you can if you really want to! With or Red Deer Tree services, you can achieve everything and anything in regards to your trees and shrubs. We offer timely services to meet or exceed our customers needs, wants and time frames.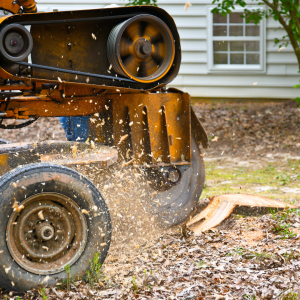 Do you have a pesky stump problem in Red Deer and are looking for a way to ensure that your stump is well ground? Our stump grinding services include top of the line equipment to fix your problem quickly and easily with little to no mess to clean up after. You can be assured that we are ready to take care of all your needs.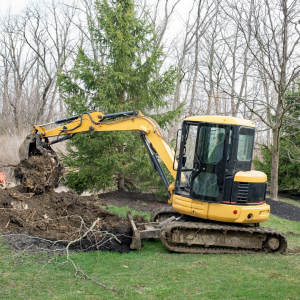 are you searching for a way to trim those annoying trees or shrubs which keep getting longer and longer in your yard regardless of how tall or large the tree is? Well not to worry, our bucket services allow us to treat trees of all heights and widths.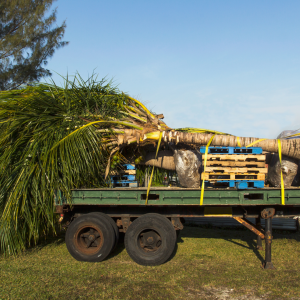 We also specialize in Red Deer tree pruning. Get that tree well pruned by using our services today. We have a variety of options when it comes to this category which is sure to keep you happy. We prune in such a way when the branches grow back that they will in the proper direction shaping the tree or shrub properly.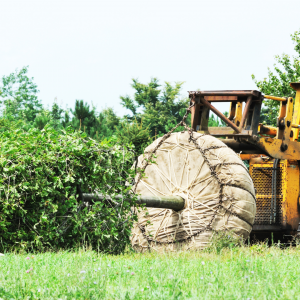 We also help when it comes to all issues relating to the removal of the tree or just some of its branches. You can be assured that this service is done as fast as well as safely. We always work towards working in a safe clean environment.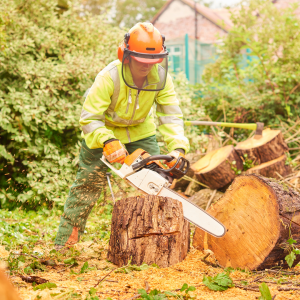 Do you ever make an appointment to see your doctor? Just like people your trees may need a check up as well from time to time to see our Tree Doctor as well. Maybe they are growing slower than normal. Maybe they have changed color or do not look health. Perhaps they have contacted a type of bug that is prohibiting them from growing strong and healthy. By scheduling tree care with one our qualified and insured staff you can feel confident that your yard will prosper into a blooming oasis for many years to come.
Why Should You Go With Us?
Very Experienced: We have over 25 years of experience and we are great at what we do and we love it. Tree services is ranked as one of the more dangerous jobs/professions so it is important to pick the right company that will do the job right.
​​
Insured, Licensed & Bonded: This protects the home or business owner from liability should an accident occur. We follow strict procedures to ensure the complete safety of the client or staff and the subject property and surrounding properties.
Our Reputation: Over the many years we have developed many lasting and repeat business with very satisfied clients. If you would like to see some testimonials give us a call to find out what jobs we have completed in the past and or how satisfied our customers were. 
Affordable Pricing: We price our work at fair a very competitive pricing. We do not want to work with you just once. We want to work with you time and time again for many years to come. Give us a call today to get a Free estimate on what it would cost to get the job done correctly. You may be surprised how reasonable our tree removal Red Deer rates are! 
Story Of Red Deer Tree Guys
We have been local to Red Deer for the past 16 years and love and care for the community that we serve. We grew up using the public school systems as do our children now. Our kids go to the same schools and are apart of the same sports and other social events that happen year around throughout the city. We started out helping a few elderly frienda dn family memebers years ago. It grew into a passion of ours and we have continued to grow with gaining education and experience as we all expanding our specialized vehicles and top of the line equipment. Learning from a yoonger age what it takes to become and expert tree climber and tree cutter we have been able to pass on that experience to our younger staff.
We continue to stribe to offer best top notch services in the field. We take continued education to keep us up tp date on the latest new machines and tools that allow us to do the job quicker and more efficient thus keeping our costs downa nd passing the savings onto our many happy customers. 
We pride ourselves with great communication starting with the first line of communication with our very frendly receptionist as well as during and after the service from our highly trained and informative staff so that the customer is comfortable and well informed as to what is going on at all times. We promise to finish each job in a timely manner and we clean up so that you do not even know we were even there. We take our jobs seriously and look forward to providing you with full customer satisfaction with our Red Deer based business. Those looking for a tree removal company near me you need to look no further call our team today for a FREE No Obligation quote!
Our Local Service Areas Include:
Red Deer, Penhold, Innisfail, Bowden, Olds, Sylvan Lake, Eckville,  Rocky Mountain House, Blackfalds, Lacombe, Ponoka
Popular Local Red Deer Attractions:
Bower Ponds , Heritage Ranch , Three Mile Bend , Discovery Canyon, Kin Kanyon, Oxbows Off Leash Dog Park, Rotary Picnic Park , Great Chief Park