Tree Doctor Red Deer Services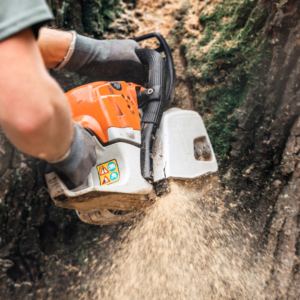 Regular tree maintenance can greatly improve the health, appeal, and beauty of your trees. Which in the long run enhances the value of your property. Sadly, many homeowners desire to see their trees blossom in their lawn or garden. But they lack the proper knowledge on how to take proper care of these trees. As a result, most trees begin to gasp for nutrients, grow weak and they eventually die off after some time. That is where our Red Deer Tree Doctor services come in. The best decision you can make to maintain your valuable trees is to hire a tree doctor and a specialist company providing tree maintenance services.
Red Dear Tree services is a company you can trust to cater for the health needs of your trees as they become due. We understand the kind of trees found in Red Deer and all of Central Alberta and how to take proper care of them for homeowners. We have many years of experience and detailed research on what truly works to maintain these trees and keep them in their best health conditions at all times.
Do you have a tree whose branches are rubbing on the floor or a nearby building? Contact the tree doctor today. Our wide range of tree maintenance services include:
Tree trimming/pruning
Tree maintenance
Tree removal
Stump grinding
Stump damage cleanup
Tree Shaping
Removal of harmful trees
You can call on us anytime you notice that your trees have overgrown their surroundings, becoming bushy and you need to clean it up to maintain the attraction of your landscape. We are the tree doctor, and we serve residents and business owners in Red Deer and all surrounding communities including Penhold, Innisfail, Sylvan lake, Rocky Moutain House, Blackfalds, Lacombe, Ponoka and more.
When it comes to tree maintenance service, we are the best service provider in the industry. We value each client we receive, and we treat them as unique customers while ensuring their needs are met as quickly as possible. For many years, we have been in the business of providing affordable and reliable tree maintenance services to commercial and residential clients.
Red Deer Tree Doctor services are fully insured and licensed for your protection. Do you have a tree in your yard that poses a threat to human life and endangers other plants in the yard? You can call on our services anytime. We respond swiftly to emergencies, and we offer a 24hour service.
​We can transform the trees in your yard into a beautiful centerpiece of your landscape. No matter the present condition of your trees, whether they are damaged or diseased, we can help. We perform a variety of tree maintenance services ranging from tree fertilization, tree pruning, and trimming and other tree care services.
We offer professional  tree removal Red Deer services for all of Central Alberta, Specialty arborist and dead tree removal services. Whether you have tried to maintain your trees on your own without success or you don't have the time to care for them properly. We are right here for you. Call our Red Deer Tree Doctor's today, before your trees grow out of hand.